News
21.12.2012

Re-Road organises series of regional seminars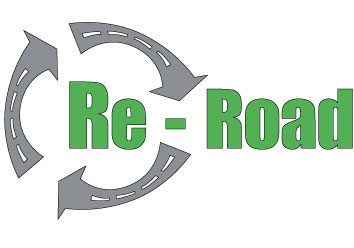 In order to increase the impact of the project and to reach practitioners, the Re-Road project is being presented at a series of Regional seminars, including in France, Germany, Ireland, Italy and Sweden.
France - Journeés Techniques Routes 2011
Re-Road was presented at the Journeés Techniques Routes 2011 congress organised by project member IFSTTAR on 8-9th February 2011 in Nantes, France. Click here to access key materials from this event.
Germany - Straßenbau Aktuell
Re-Road will also feature at Straßenbau Aktuell on 14th January 2013 organised by project member Technische Universitat Braunschweig in Braunschweig, Germany. Click here to see the materials for this event.
Ireland
The project is also set to feature at the Institute of Asphalt Technology in northern Ireland in March 2013 (see http://www.instituteofasphalt.org/branch/viewMeeting.php?meetingID=616&branch=8 for more details).
Italy
In addition, the project featured at the "Sustainability of Road Infrastructure event" (SIIV Roma MMXII) organised by the Società Italiana Infrastrutture Viarie at Sapienza - University of Rome - Faculty of Engineering in Rome on 29-31st October 2012. Click on http://www.siivroma.it to get more details about this and here to see the presentations.
Sweden
Finally, Re-Road will be presented at Transportforum 2013, January 9-10 January, Linköping, Sweden. See http://www.vti.se/transportforum/ for more details or click here for the programme.
Contact Bjorn Kalman, Re-Road Project Coordinator, at bjorn.kalman@)vti.se for more information about these events and get the full overview here.