News
22.06.2012

Re-Road organises its final conference on 13th November 2012 in Brussels-THON hotel City Centre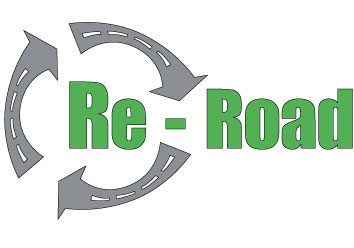 Sign up now for the Re-Road final conference organised by FEHRL to learn more about End of Life Strategies of Asphalt Pavements
The majority (90%) of European paved roads are paved with asphalt material. At the end of the service lifetime of a road, when the damaged road pavement can no longer fulfil its purpose as a comfortable carrier of traffic, it must be renewed. Although sustainable construction processes that conserve natural resources are well recognised within the asphalt industry, practices for the recycling of asphalt vary to a great extent across Europe. Both governments and industry recognise the potential environmental cost of road building. While traffic pollution often grabs the headlines, extracting new aggregate and disposing of old asphalt from road building can also cause significant environmental issues. While asphalt is nearly 100% recyclable, the routine use of recycled asphalt in road construction projects can be as little as 10% in some European countries. Today a large amount of demolished asphalt pavement ends up as unbound granular layers where neither the bituminous binders nor special aggregates from old surface layers are reused to their full potential.
The EC-funded Re-Road project, which ends at the end of 2012, has focused on innovative technologies and end of life strategies for asphalt road infrastructures. Such strategies have an important impact on the consumption of fossil binders and energy, and could improve the environmental footprint of the European transport system.
This free-of-charge conference will be held in English and cover the following topics:
A cocktail will be served at the end of the day.
Please click here to download the form to book your hotel room at the conference venue.
REGISTER online or contact Isabelle.lucchini@fehrl.org for more information.